Happy Monday! I am in serious tennis withdrawal with Wimbledon wrapping up yesterday. But, I must admit that my favorite part of the legendary match yesterday was this: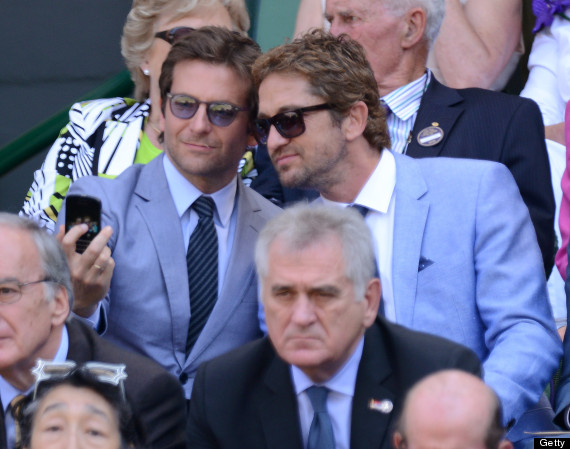 Why couldn't I have sat between these two? I don't take up much room....they are two of my favorites...in suits...watching my favorite sporting event and taking selfies...does it get better than this?
Oh, yea. I'm just a teacher sitting in her jammies in Virginia Beach. Back to reality. I must admit that I have been way overwhelmed. I am a think-outside-of-the-box kinda girl, so when your assistant principal tells you to throw out the basal (or use it minimally) and spelling can be whatever program I want as we discuss my new position in fourth, that tends to open Pandora's box. Pinterest, TpT, and fabulous blogs only added fuel to my fire. I finally decided to stop collecting ideas and actually get something planning-wise on paper yesterday, and that has made all the difference.
I also finally decided to use Words Their Way for spelling. I had given the inventory to my future students the last week of school. Once I took the 6+ hours to score and collect the data for all 75 kiddos, I realized the vast range of abilities. This will help me differentiate and encourage understanding as opposed to memorization.
Does anyone else get overwhelmed by all the ideas?
Another thing that made me focus in was this great idea from Pinterest that is my Monday Made It.I am also linking up with Optimum Organization. Both linkies have such fabulous ideas!!!
I wanted to organize my files according to the curriculum. As I teach at a Catholic school, we use our Diocese Consensus Curriculum. I first created these super cute stickers on shipping labels using the template from Avery. Had to add the cute borders...
I took each standard and created a folder for each.
And then bought an awesome storage box complete with lid and handle.It's completely transportable. And, a huge plus is that my Erin Condren planner fits right in the back.
Now when I get a great idea, I can print it off and pop it in the file...all ready to go for printing. It has really helped me reel in the madness and also decide whether I really will use the idea or not.